QUAD ROLLER SKATES BUYING GUIDE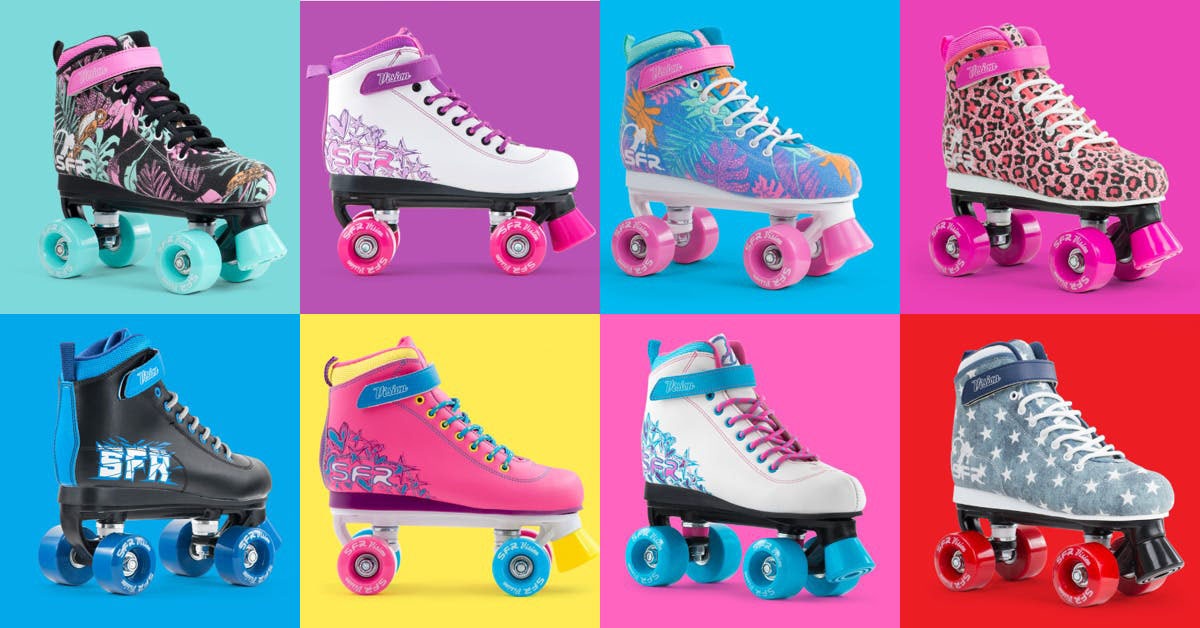 A BUYER'S GUIDE FOR CHOOSING ROLLER SKATES
Roller skating is a good way to make new friends, see old ones and it's a fun way to keep fit! With a wide and stable platform, quad skates are a great option for exercise, dancing, or just getting around. Here at SkateHut we have a wide selection of quad skates, and we're confident we have the perfect pair for you no matter who you are, or what your style is.
HOW TO PICK THE RIGHT SIZE SKATES
Ultimately sizing really comes down to preference. If your toes are bunched in any way at the nose of the boot however, they are definitely too small to skate in! Equally, if your toes are too far away from the front of the boot, they'll surely be too big. Being comfortable is paramount when skating and it can be tricky finding the right size skate. It's best to find skates that will give you a firm fit without being too snug!
It's a well known fact that some roller skates come up a bit small when you put them on. So as a rule of thumb it's best to get the next size up to your shoe size, especially for beginners and children! We do recommend that you check the brand's specific size chart for more info about this when purchasing. For this information you can either check the product description info on our site, or you can do a quick Google Search. Or if you're near one of our stores, pop in and ask!
SHOULD I BUY SKATES WITH A SOFT OR HARD BOOT?
A hard boot is well suited for more controlled skating like fitness and long distance skating. Hard boots give more support and are usually worn by beginners.
Soft boots are lighter and generally more comfortable than hard boots but they don't provide as much ankle support. For this reason soft boots are recommended for more advanced skaters.
SHOULD I BUY SKATES WITH SOFT OR HARD WHEELS?
The hardness of a skate wheel is determined by it's durometer – a scale that is measured from 0-100A, 0 being very soft and 100 being very hard. The lower the number, the softer the wheel. This is important as the durometer changes the aspects of the wheel in relation to how you intent to use it. If you're a first-time buyer you will only need to ask for soft wheels or hard wheels when buying skates. Keep reading if you'd like more info.
SOFT WHEELS
Soft wheels are grippier than hard wheels, but they aren't as fast. They are used for outdoor skating as the softness can absorb small pebbles and the general bumpiness of outside terrains. They can also be used for inside skating on surfaces considered more slippery. Softer wheels are recommended for beginner skaters because they provide more grip – from around 78A to 88A would be ideal.
HARD WHEELS
Hard wheels have a longer life span and can roll faster. They offer less grip and shock absorption but are perfect for indoor and coated surfaces. Hard wheels provide more speed and slide and are therefore suited to more advanced skaters who want to gather speed quickly. If you'd like to purchase hard wheel skates, they are usually around the 90A mark and go up from there. Extremely hard wheels can actually surpass 100A and fall into the B category.
GOOD ROLLER SKATES BRANDS FOR KIDS
GOOD ROLLER SKATES BRANDS FOR MEN
GOOD ROLLER SKATES BRANDS FOR WOMEN
SKATES FOR INDOOR SKATING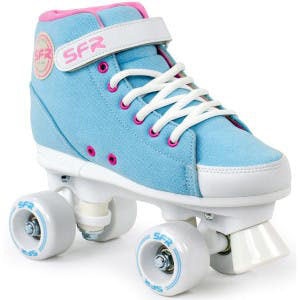 SFR Vision skates have a semi-soft trainer style, making them extremely comfortable skates.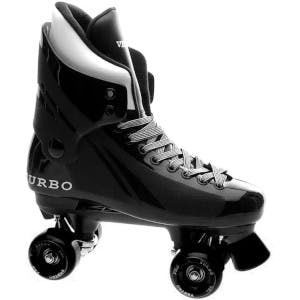 Ventro Pro Turbo Skates come with high performance moulded PU and are fitted with a removable liner making these a comfortable and strong quad skate.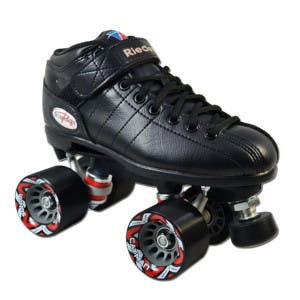 The Riedell R3 skates are perfect for beginners and intermediates as they offer great manoeuvrability.
SKATES FOR OUTDOOR SKATING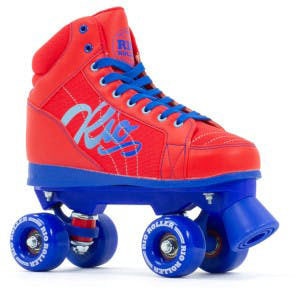 The Rio Roller Lumina is a stand out skate. They're built for comfort while outdoor skating, but they can also be great for roller discos.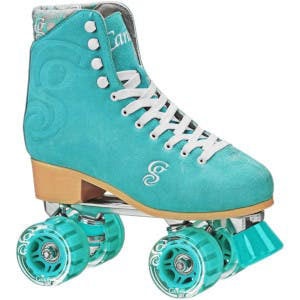 The extra ankle padding provided in the Candi Girl Carlin Skates ensures comfort and security whether you're cruising down the street or ripping up your favourite skate park.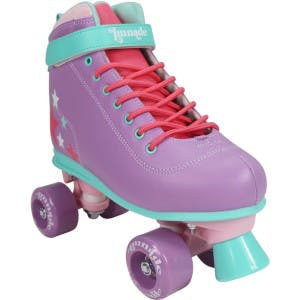 A stylish, comfortable skate, ideal for both indoor and outdoor environments. Great for all ages!
For more information on our collection of Quad Skates, please give us a call on 0121 501 1111, contact us by online chat, or pop into one of our skate shops. We're always happy to help!