When looking for a BMX either for yourself or your child there are a few things to consider that can vastly help you get the most for your money! What type of BMX Rider you are and your age and height are important factors that ensure you are getting the right type of bike will help you develop your skills massively. We have put together this buying guide to take you through the differences between bikes and give you the answers you need to picking the right bike for you!
Types of BMX's
When BMX riding first started back in the 1970's, kids in Southern California would ride their road bikes on dirt tracks to emulate their motocross heroes. As bike designers built better frames and wheels the modern BMX as we know it came to exist and is broken down into two main build types, racing and freestyle riding (Tricks). Racing BMX's will be purposely built with lightweight parts along with a wider wheel base to increase stability when riding flat out and for additional stability when getting air off a course jump.

In comparison Freestyle BMX's are built to take more punishment with studier components along with an increased need for maneuverability for different styles of tricks from grinds, hops, jumps and more.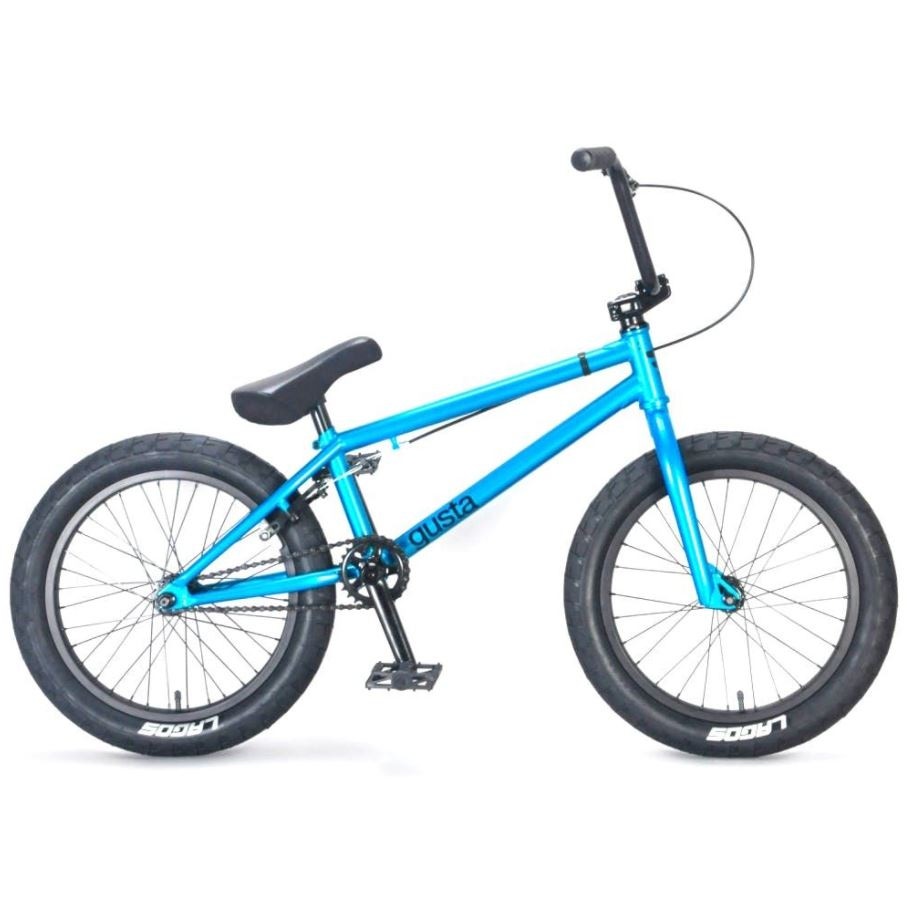 How Do I Choose My First BMX?
Knowing what style of BMX riding you are wanting to do will help you in regards to the type of bike you want to invest in. The next thing to ensure you are buying the right bike is sizing. Please check out our sizing guide below which will help you pick out the best sized bike by its wheel, frame and top tube sizing. A Lot of BMX companies will also include a sizing for the bike's frame such as small, medium, large, and XL.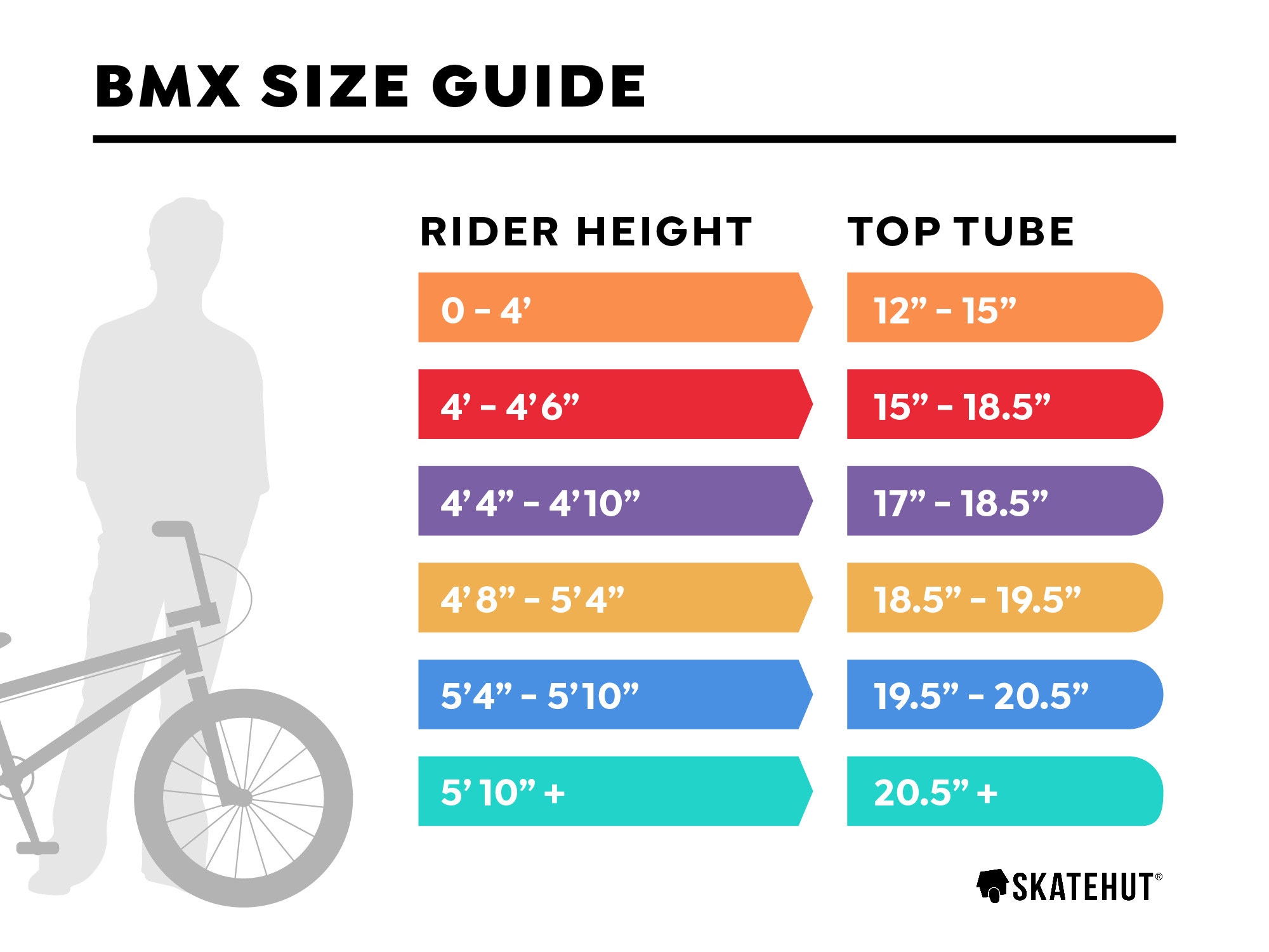 Can Adults Ride 20" BMX's?
A very common question about adults riding BMX is in regards to the wheel size. Commonly a lot of adult sized BMXs will have 20" tyres and the frame and tube size will be the key to ensure the best fit for how tall the rider is. The other thing to consider is that for adults buying a BMX for the first time, BMX wheels being smaller are more maneuverable which can throw people off balance compared to normal bikes. Also the seat post is usually much lower to allow for tricks such as whips to easily pass the bike under the rider's legs.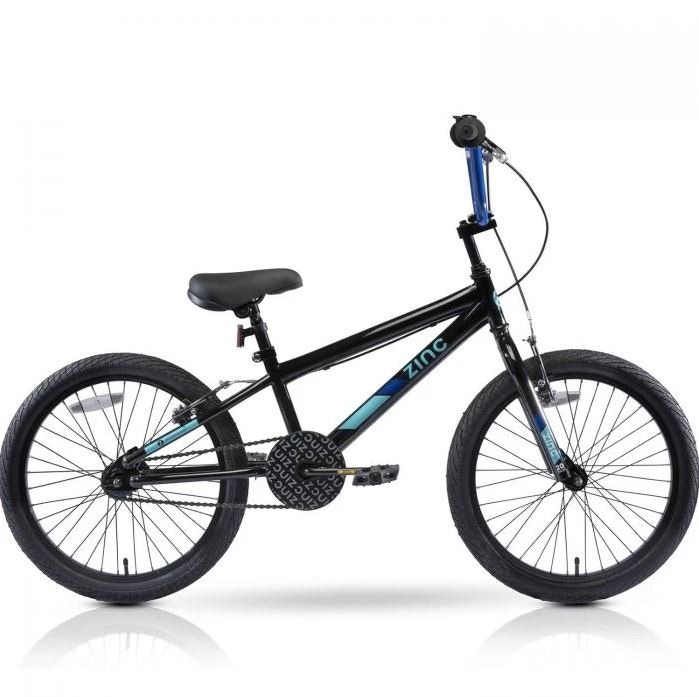 How Do I Choose A BMX?
If this is not your first BMX and instead are looking to upgrade your setup then this can be a cost effective way of making your current BMX feel fresh again. First off make sure that your current setup is still a good fit for you. Then check to see what parts are showing the main amount of wear and may need replacing. Also be mindful to check your frame for any cracks or dents from constant tricks and riding that may indicate you need to swap out your frame/forks/rims. Then is the time you can invest in some new parts for your BMX with frame, forks, cranks, headset and handlebars being great parts to upgrade to lighter and studier parts to freshen up the feel of your setup. You can checkout our wide range of aftermarket parts here: https://www.skatehut.co.uk/bikes/bmx-parts
How Much Should I spend On A BMX
It is totally possible to spend from under £150 to over £1500 on a BMX but as previously stated the factors in buying a BMX and getting the best value for many depends on your skill as a rider and the materials the BMX is made from. If the Bike is a complete setup, this will mean that the bike will often come with all it's parts from the same company. If it's a more expensive build or a custom build then the bike will include more premium aftermarket parts and this will usually be reflected in the parts being lighter and more robust giving better performance.
So now that you have more information on what type of BMX would be best for you the next step is to buy one! Here at SkateHut we have a full range including some of the top brands in the BMX industry shop the full range here: https://www.skatehut.co.uk/bikes/bmx

You can have your bike delivered boxed or have your BMX built for collection by one of our on-site Bike Build Experts. For more information or help buying your dream BMX don't hesitate to contact one of our friendly and knowledgeable customer service experts via email, phone or our online chat function.