CHOOSING ICE SKATES – A GUIDE FOR KIDS AND ADULTS

In its invention ice skating started as an easy means of transport. It is now regarded as one of the most exciting extreme sports around. While figure skating and ice hockey sit at the professional end of the skating scale, fun times with families and friends at the local ice rink sits at the other end.
If you're a beginner ice skater or you'd like to get your first pair of ice skates, we've put together this handy buying guide so you can find exactly what you're looking for.
When it comes to sizing, ice skates are a tad different to your shoes or trainers. While quality and comfort is important it's necessary to have a firm fit without being too tight. It can be a little daunting and confusing for first time buyers. To pick a suitable set of skates simply, you should know there are only two main types of ice skates:
HOCKEY SKATES HAVE A CURVED FRONT AND REAR.

FIGURE SKATES HAVE A LONGER BLADE WITH A TOE PICK FRONT AND SHORT TAIL.
BEST ICE SKATES FOR BEGINNERS
The size of the skates will differ depending on the brand you buy. Hockey skates generally have a firm fit and are. Figure skates – firm for but with more padding. Figure skates are always heeled.
Sizes may differ with each brand but we advise that you get in touch with our Customer Services team at sales@skatehut.co.uk or on 0121 501 1111.
FIGURE SKATES - ENTRY LEVEL
Most entry level skates tend to use synthetic material that is perfect for recreational and beginner use. As the blades in beginner skates use PVC soles, they're not recommended for jumps spins or technical skating. Here are some beginner skates for kids and adults.
---
FIGURE SKATES - INTERMEDIATE AND ADVANCED
There's plenty of choice out there for skaters that are looking to take the sport further and expand on their current skill level. For users that are looking to take lessons and learn the more technical side of ice skating.
Manufactures such as Risport, Graf, Jackson and Roces offer great high-quality skates that have been thoroughly tested to provide the best performance. Check some of these our if you're in need of an intermediate or advanced level skates.
---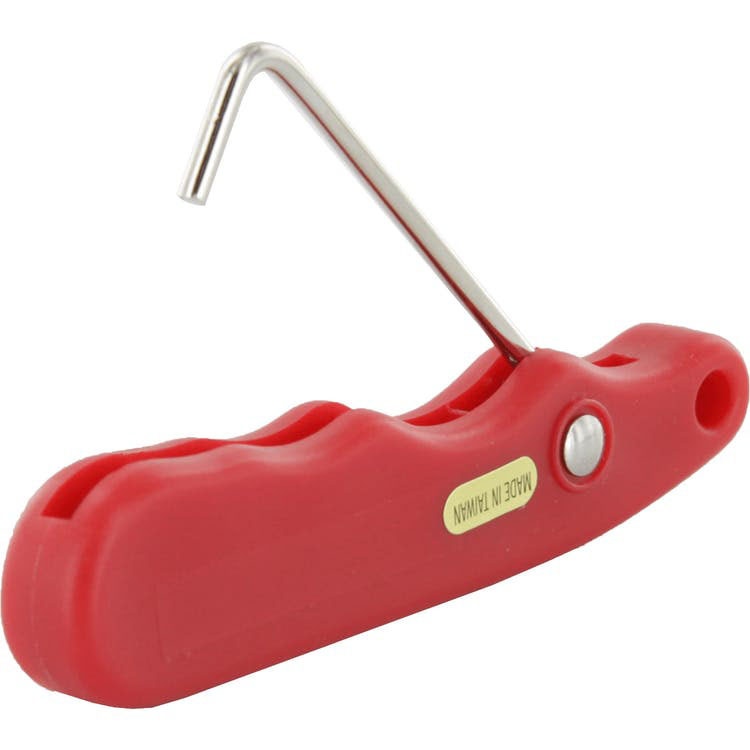 Grab a lace puller! Ice skate laces are quite tough to tie by hand. A lace puller will help you fassen them up nice and tight - no messing around.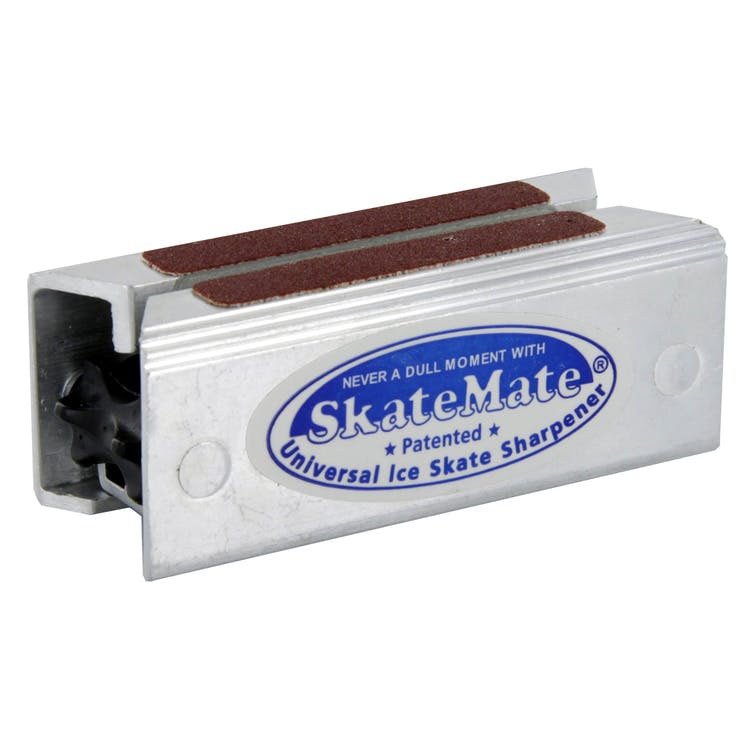 Invest in a Skatemate. The Skatemate prolongs a skate's sharpness by removing small nicks, honing your existing edges to ultimate sharpness.
ICE HOCKEY SKATES - ENTRY TO ADVANCED LEVEL
The Freezer ice skates have a comfortable hard shell and are suitable for beginner ice hockey.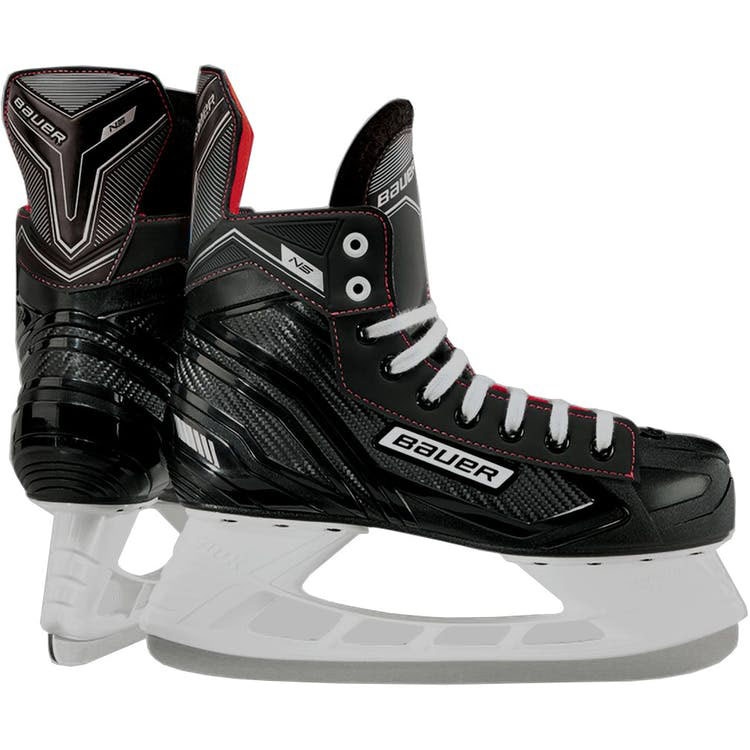 Bauer NS ice hockey skates provides weave quarter panelling on the outer exterior and a microfibre and felt inside for optimum comfort. Suitable for beginner ice hockey players.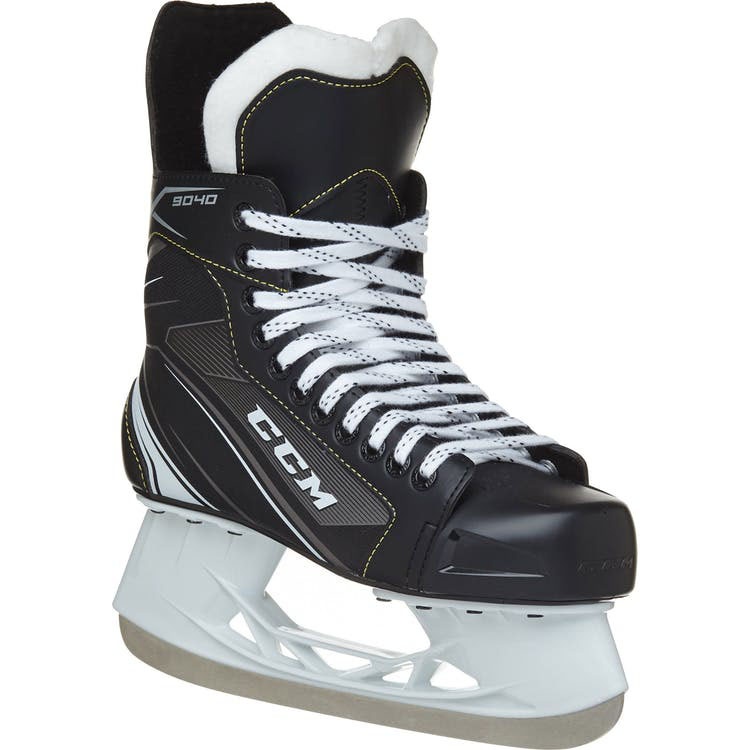 The CCM Tacks are built for high resistance wear. The SpeedBlade Pro is a non-replaceable stainless-steel blade with elevated holder for an increased attack angle created for intermediate to advanced ice hockey.
If you're looking to just have fun on the ice or to start out your ice skating journey, we'd recommend starting off with a pair of recreational skates like these.
The Roces Paradise Figure Skates are mainly made for fun skating, and have a much easier lacing pattern to allow smoother fitting and removing.
Although we wouldn't recommend going for recreational skates if you're planning on doing any elaborate maneuvers, they can help you decide if you're the next figure skating world champion!
A great way to avoid damaging your skates is to purchase a set of ice skate guards. These guards snuggly fit around your skate blade to avoid them being damaged when off the ice, rusting and causing any unnecessary harm to others. Another way of keeping them safe is to purchase a skate bag. Skate bags are a stylish way to carry your ice skates around, and come in a wide range of sizes and colours. Both are essential if you're looking to make your skates last as long as possible!
For more information on our range of ice skates, please give us a call on 0121 501 1111, contact us by online chat, or pop into one of our skate shop. We're always happy to help!