ELECTRIC SCOOTERS BUYING GUIDE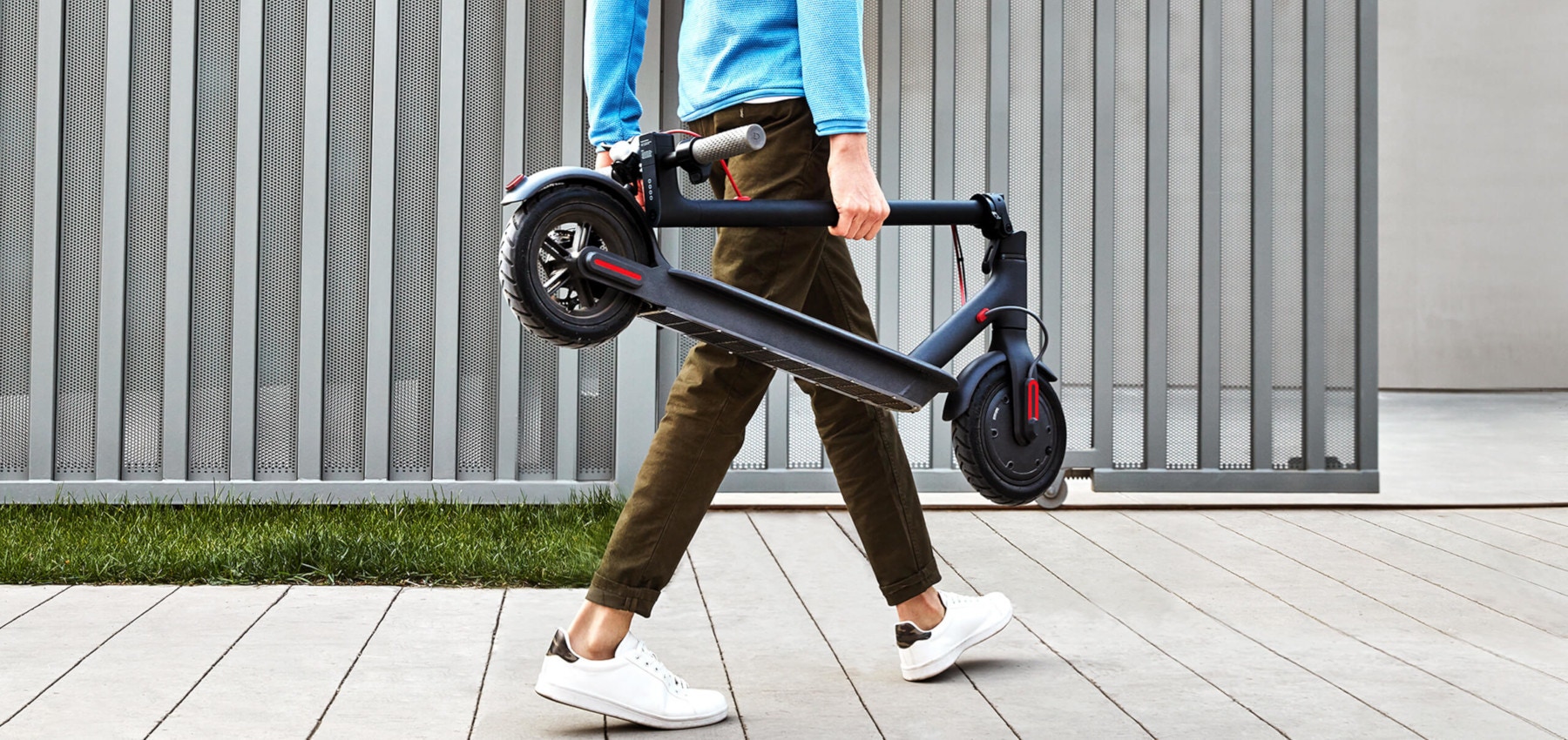 EVERYTHING YOU NEED TO KNOW WHEN BUYING AN ELECTRIC SCOOTER
Electric scooters have been becoming increasingly popular over the last year. With companies like Voi allowing the public to rent electric scooters across the country, these amazing machines are becoming more well known and a growing number of people are more keen to buy them than ever before! We've written an informative buying guide to help you choose the perfect electric scooter for you.
ARE ELECTRIC SCOOTERS LEGAL IN THE UK?
In July 2020, it was announced that the general public is legally allowed to ride rental electric scooters on public roads, cycle lanes and tracks but not on the pavement. This brought a rise in electric scooters being rented by commuters across the UK as a last-mile, environmentally friendly transportation option. As it stands with current legislation, electric scooters which have been bought can be used on private land only with the owner's permission.
IS IT WORTH BUYING AN ELECTRIC SCOOTER?
Electric scooters are an environmentally friendly way to have an incredible amount of fun in the outdoors! Once fully charged, electric scooters bring plenty of joy to those who ride them. They are also lightweight and easy to carry around; some are even foldable which makes handling them even easier! On top of that, very little maintenance is required to keep such an extraordinary machine running.
Although electric scooters are guaranteed to bring you a world of joy, they are generally expensive to buy, ranging from around £200 - £1,400. It can be argued that this is a small price to pay for the sheer amount of fun that comes with riding an electric scooter and they can be bought at a fraction of the price of alternative vehicles, such as motorcycles and cars!
Typically, the maximum speed of an electric scooter can vary from anywhere between approximately 7.5mph to 20mph.
Check out our full range of electric scooters for adults here. Our broad product range includes all sorts of features to suit exactly what you are looking for. Shop across a variety of top quality brands, such as Flow, Unagi, Xiaomi and more! Take a look at our best sellers below.
Be sure to browse our range of electric scooters for kids. Whether it's a standard electric scooter or one that is seated, our collection of kids scooters from trusted brands will bring you a load of never-ending fun!