Blunt Prodigy S9 New Launch [SkateHut Guide 2021]
The Blunt Prodigy S9 Series - What you need to know!
Today is the day! Blunt Envy have finally unleashed their new range of stunt scooters including the highly anticipated Prodigy S9 series and here at SkateHut we cannot wait to share exactly what you need to know if you are looking to pick one up.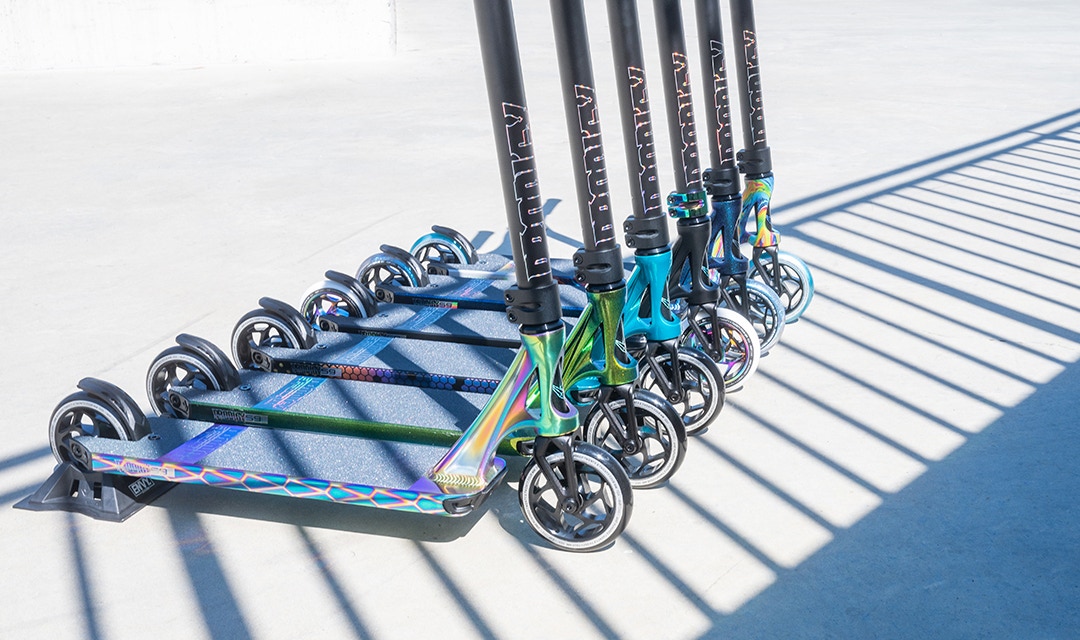 What is the New Prodigy Blunt Envy S9 Scooter?
To start with we have to acknowledge for the past two years one of the highest selling Stunt Scooters in the world has been the Prodigy S8 which is beloved due to it's solid build quality, lightweight design and it came in some truly iconic colourways. In 2020 Blunt chose to expand the S8 range with four additional colours but with no major changes to the specs, so it is safe to say that the hype around the Prodigy S9 release is at an all time high as everyone is dying to see how Blunt are going to top a best seller!
Prodigy S9 Stunt Scooter Specs
The Prodigy S9 Deck is made from 6061-T6 Aluminium with it's innovative design and select base cut holes have managed to take the overall weight down from 3.85kgs to 3.5kgs whilst maintaining durability and performance. The S9 as standard comes fully equipped with components that are aimed for an intermediate to advanced rider which will allow them to push their tricks further including diamond IHC aluminium forks, Reaper V2 bars, 120mm Gap Core alloy wheels and more!

The dimensions for the new S9 deck are 19.5" x 4.75" which gives more foot space than the S8. The High Density V2 Reaper Bars that come with the S9 are 24.4" Tall and 22" Wide, making the total scooter height 34.6".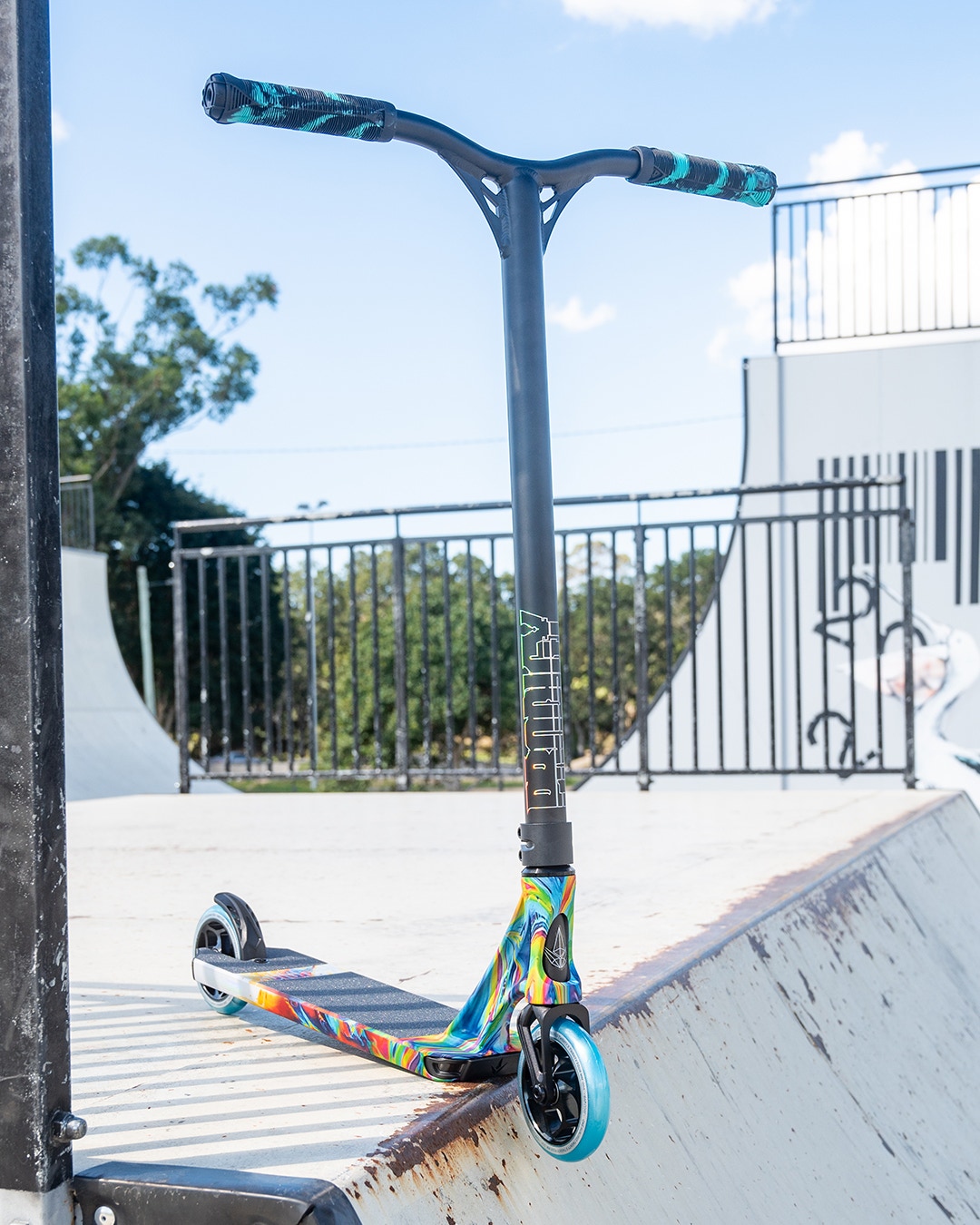 Something that everyone wants to see is the new colourways and this new series of premium finishes does not disappoint. We see new colours Black/Oil Slick, Galaxy, Hex, and Toxic as well as Blunt deciding to keep absolute fan favourites Oil Slick & Swirl.

All these qualities together mean that the impossible has been achieved and the S9 series is looking to be a lighter, sleeker edition that improves upon the much loved original.
Blunt Envy Prodigy S9 Scooter at SkateHut
Make sure you grab your Blunt Scooter Now to avoid disappointment as the whole S9 series looks to be a massive hit this year!