Blunt are stirring things up this year with a whole new model!
New for their 2021 collection, Blunt have pulled all the stoppers out and released the Blunt Envy One S3 range.
After the success of their Prodigy series, we didn't think the bar could go any higher, however, Blunt has once again surpassed all expectations.
The One S3 model sets a new standard for entry-level stunt scooters , bringing some of their more advanced components to the forefront of the range. Designed for younger riders aged 5-9, the Blunt One S3 offers everything needed to help them take their scoot game from amateur to pro.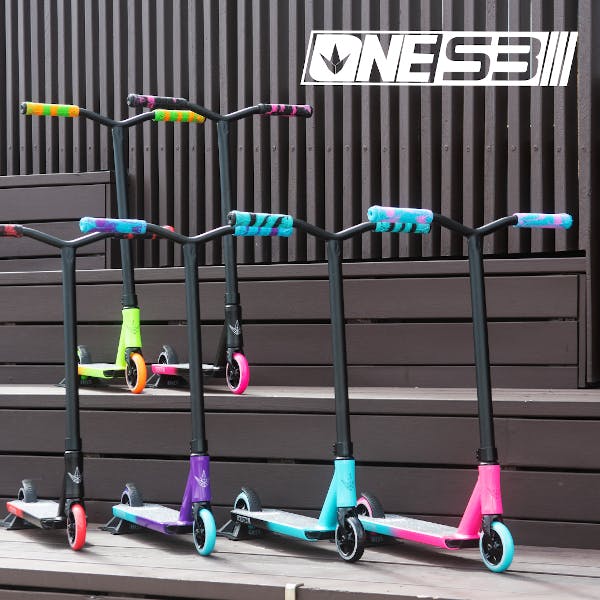 Blunt Envy One S3 First Look
Built using some of the most high-level advanced & durable parts we have ever seen on an entry-level scooter, the One S3 almost bridges the gap to intermediate level, without the increased price tag.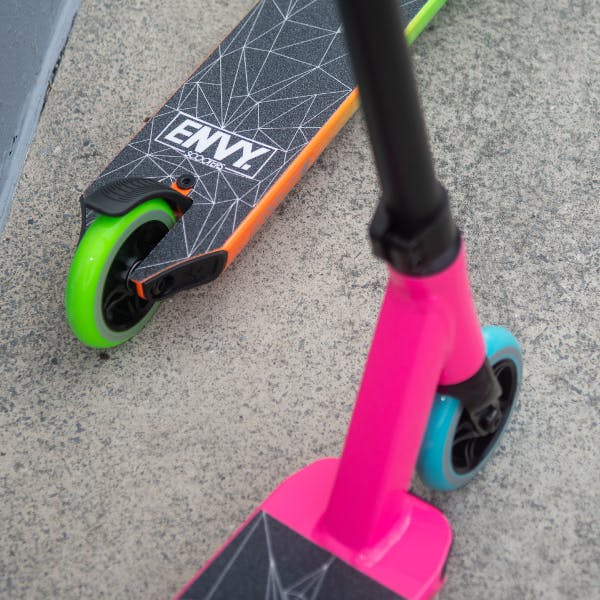 The One S3's 19" long and 7.75" wide aircraft grade aluminium deck strikes the perfect blend of weight and strength, whilst still offering ample amount of space for growth for younger riders.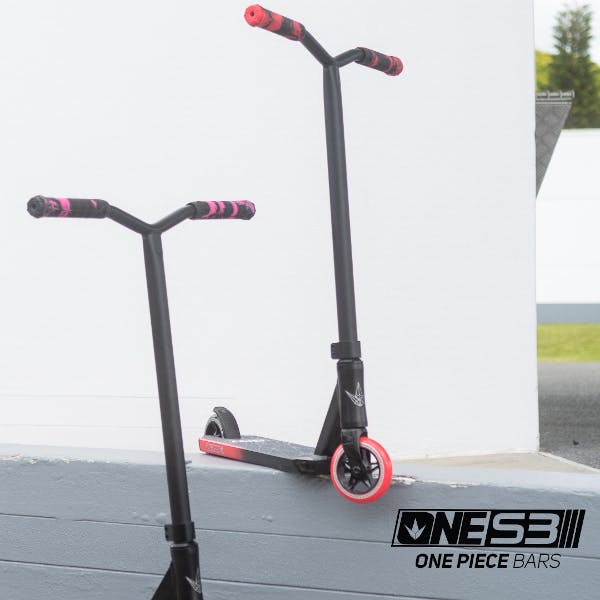 Built using a one-piece construction method to increase strength and made from 4130 Chromoly steel, it's bars are 21.65" tall and 20.5" wide, ideal for the younger rider. As standard with Blunt Scooters, it also features soft, durable TPR handgrips, designed to match the colourway.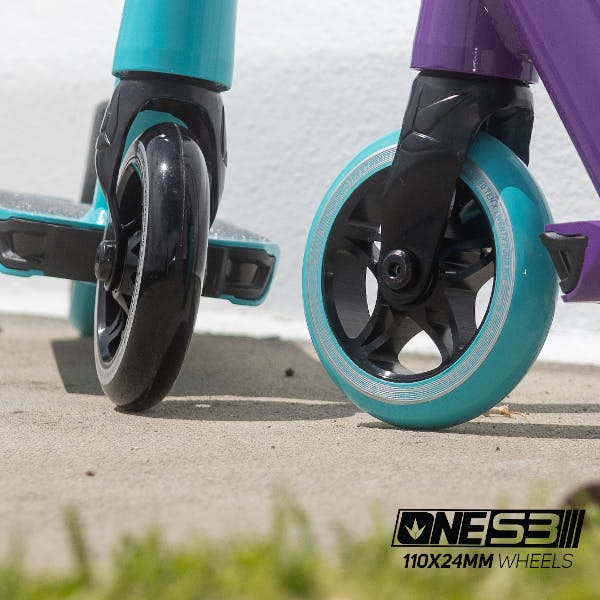 Following the scooter industries move to larger, wider wheels, the One S3 features 110mm x 24mm metalcore wheels with an 86a high grade Polyurethane outer, to ensure that smooth, grippy ride in both the skatepark and the street.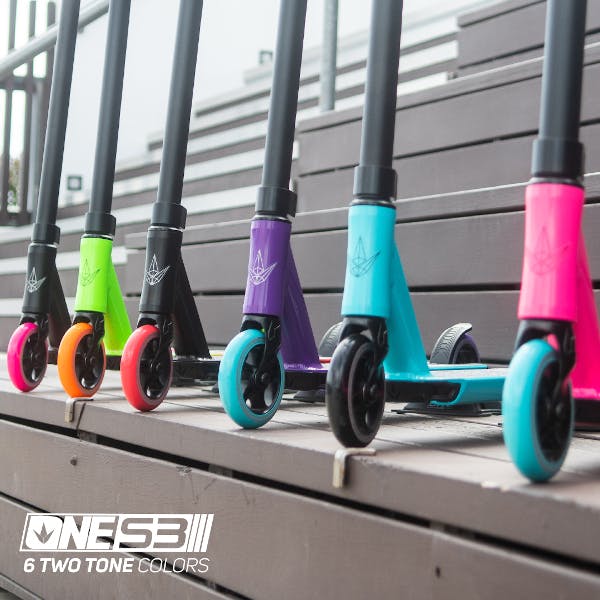 Standing at 31.1" tall and 25.6" long and weighing in at 7.9 pounds, this scooter perfectly nails the height, length and weight needed for a younger rider to get down the basics and progress to the next level. On top of this, the One S3 is available in a range of 6 vibrant two-tone colourways which we're massive fans of!
In addition to the release of the One S3 model, Blunt have also released a fresh range of colourways for their bestselling Prodigy S8, suited to the more advanced rider.